Birth, Death, Joy, Grief (20)
Jul 12, 2020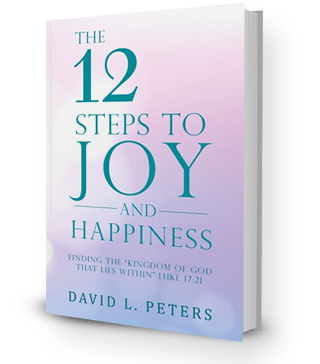 Birth, Death, Joy, Grief (20)
"Never be afraid to trust an unknown future
To a known God"
·      Corrie ten Bloom
My wife of 59 years (June 10, 2020) and best friend Eileen had been diagnosed with terminal cancer of the esophagus, in February 2019. Eileen died on February 22, 2020, the day following the birth of our latest granddaughter, Maria, and the funeral was March 4, 2020, and the burial was July 3, 2020. This blog gives my thoughts, fears, prayers, and hopes during this challenging and difficult time looking at the space in my life.
07/12/2020          This has been a challenging week to me, as I find the grief sneaking up on me at all hours of the day, including the small hours of the morning. This seems to be a double impact, as I am not numb as I now realize I was during the first couple of months following Eileen's death. At the same time it has helped clear my mind, and to learn to live with her being gone from this physical plane. On the other hand, I had the lovely granddaughter Maria, at 4 months, here to buoy me up each day. Laughing when I wriggled my fingers, crying when wet or hungry, smiling and content much of the time, especially with parents, an aunt, and a grandfather to lavish attention on her.
So the happy-sad time continued. Dan and family left this morning (Sunday) and I will not see them until I visit them, hopefully in a couple of months, depending on the virus. It has been a great boost to my spirits to have them present, but life goes on, and they have to return home.
I find myself able to read some more profound books, including some by my favorite modern day mystics, especially Richard Rohr. I have not been able to read anything beyond light novels for over a year, often re-reading some of my favorites, with Eileen's illness, death, and beyond. I realize that I have been operating in zone of "numbness" all this time, doing what had to be accomplished and keeping focused on that all this time, with no real time to ponder anything beyond the moment's needs. But the needs of the world continue, with the virus and the re-awakening of our countries moral conscience, perhaps occurring because with the pause on life, the importance of life itself becomes clear.
I had been leading a group book study of spiritual orientation, but I put that on pause last fall, started it briefly using Zoom in spring, but have put it on pause again as so much has been happening, between my brother's health problems and Eileen's death. I will probably not start that again until labor day or later.
This next Friday I will drive back to Ohio to be with my brother for his cataract surgery on Monday, July 20. He will need help for a couple of weeks, then we shall see what follows. We will get further aid if required, but once he can see (hopefully) with his one good eye he will need less help. That decision remains to be made in a couple of weeks.
I expect this week with be different, since only Barbara will be here, and she works all day so I will effectively be alone most of the day. I will work on the bonsai when weather permits, and clean a bit, and see what happens. I will venture out to get a haircut at our "daughter" Lisa's solon on Tuesday; one of my first ventures into the 'unknown' world. Yes, I use masks and gloves as needed, and I have sufficient supplies with more coming. (Lisa Baraby, as she was at that time, was classmate of Janet's, and lived with us during their senior year (I think), and I always think of her as another daughter.)
I find that I am still in what I call my "Dark Night of the Soul", where it is extremely difficult to feel the nearness of God. I had lived in that nearness for about 80 years, but all during Eileen's illness and the recent death and sense of emptiness leaves that sense of God that I had lived with just not present. Only a deep sense of loss and emptiness seems to be present, and I have to be careful what I call upon to fill that space. God and I have had many discussions on this, and I am still wanting very deeply. I find that my meditation times are difficult to maintain the stillness and yearning that I had for so many years, but I am confident that God will eventually fill that space, but I suspect in a new way. My trust in God remains, and God will respond in ways I have yet to discover.
Meditation
Gentle One, I find Your presence gone from my life, but I am confident that You will fill my space with a further Loving Glance. I struggle daily to hold on, and turn to You at all hours when I seem to be lost. Maybe that is what I have been called to experience with the loss of my rock, Eileen. I bow before You, trusting You to guide me in ways I have yet to understand.