Birth, Death, Joy, Grief (19)
Jul 05, 2020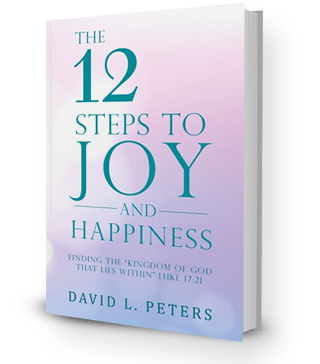 Birth, Death, Joy, Grief (19)
"Never be afraid to trust an unknown future
To a known God"
·      Corrie ten Bloom
My wife of 59 years (June 10, 2020) and best friend Eileen had been diagnosed with terminal cancer of the esophagus, in February 2019. Eileen died on February 22, 2020, the day following the birth of our latest granddaughter, Maria, and the funeral was March 4, 2020. This blog gives my thoughts, fears, prayers, and hopes during this challenging and difficult time looking at the space in my life.
07/05/2020          Eileen Marie Mahoney Peters.
Born: May 1, 1938
Married: June 10, 1961 to David Lendon Peters
Died: February 22, 2020
Funeral: March 4, 2020
Burial: July 3, 2020
The story of ones' life can be abbreviated in a few short sentences, but the impact of that life takes a lifetime of loving and giving to tell. We completed the physical story of Eileen's life this past Friday, but the spiritual impact will last for eternity.
This past week, culminating in the simple Catholic burial service led by our pastor Father Paul, has been difficult but happy in a sad way. That is how I feel right now: happy in a sad way. That may sound strange, but that is the only way I can describe my internal feelings. The Carona-19 virus has disrupted much of our lives, but it has backed off just enough that our children could come here to celebrate their Mother's life. We had picnics, laughter, much love with little Maria, a celebration of our grandson Max's graduation from Binghamton High School, and just chatter, and especially keeping Maria happy. I had forgotten how much attention it takes to keep one that little happy. Their attention span is VERY short, and the naps are shorter than before, so much of the time is playing with the delightful little one, and Drew and Emily's two little ones were a delight during their Father's Day visit and at the burial ceremony. It was a joy, to watch almost-three Huntley run around the cemetery (with his dad close behind.) Six-month old Clara was present, smiling and chewing on both hands, again bringing joy to all.
The gravesite service was beautiful, and several of our friends came to honor Eileen. Yes, we kept social-distance and wore masks, as appropriate. Many of us put a handful of dirt into the hole, after the urn was lowered. But to be with good friends was a wonderful gift at this time. Tears, laughter, and a sense of finality was part of the entire time. Clothes were looked at (our daughter Maureen is the only one as tall as Eileen, and Eileen's clothes fit Maureen perfectly). So many things went back with the girls, including all of Eileen's shoes. Having space in the closet helps with sense of finality. More clothes will go at Christmas time when all come here, as usual.
Karen, Maureen, and Janet left Saturday morning to return home, as Maureen has to be at work on Monday.
I spend time wondering around, and just lying around, without much energy to do much of anything. Dan and family are staying on for a while, and of course Barbara is still here. So the laughter (and tears) of a four-month baby is a common sound. I am trimming bonsai, admiring the start of the garden lily season, and watching daylilies start blooming. I feel I am still watching this with Eileen, as she wonders with me around the garden. I find myself just missing her beautiful smile as we play with Maria, as she laughs and enjoys life, that Eileen would enjoy so much. I have been blessed beyond belief to have had 60 years (to the day from when we  met) with this woman who took my breath away every day.
Meditation
I rest myself in Your care, Beloved One, as I find life so good to me at this time of loss. You have blessed me beyond my understanding, giving me love and joy every day during this time. Life continues, and I watch in wonder at Your gift to me in my grandchildren who illustrate the continuum of life, into eternity.