Birth, Death, Joy, Grief (18)
Jun 28, 2020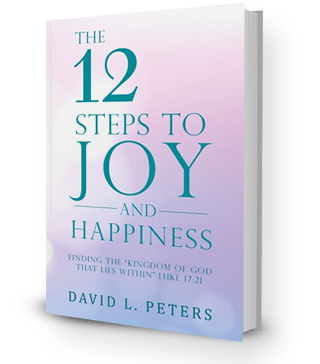 Birth, Death, Joy, Grief (18)
"Never be afraid to trust an unknown future
To a known God"
·      Corrie ten Bloom
My wife of 59 years (June 10, 2020) and best friend Eileen had been diagnosed with terminal cancer of the esophagus, in February 2019. Eileen died on February 22, 2020, the day following the birth of our latest granddaughter, Maria, and the funeral was March 4, 2020. This blog gives my thoughts, fears, prayers, and hopes during this challenging and difficult time looking at the space in my life.
         06/28/2020          This has been a difficult week for me. I returned to my home from my brother's home in Ohio last Saturday, and that night our son Dan, Alisandra, and granddaughter Maria arrived from Virginia. They are staying until after the burial of Eileen's ashes on July 3. Our other three daughters arrived yesterday, and will also stay until after the burial.
But I found myself in a very different place then when I left for Ohio. I had spent almost three weeks immersed in helping my brother, in the very different setting of Tom's house and place. So when I arrived home I found myself immersed in all things "Eileen", and was swept with mixed emotions, many of them fresh grief. I realized that I had been hiding from much of the grief process, finding many things to do, and when I couldn't find something I would make something up to fill the time and take my mind off that big hole in my life. I find that I have to start anew in many ways, and this time of the family gathering for a final farewell is a good place and time for that to occur. I think that because we could not complete the process in March, that I have been locked in a relatively fixed place, so I will have to face the loneliness and empty spaces now, with the finality of the burial.
Re-reading a brochure on male grief given to me by hospice, I see that I am typical of most widowers, hiding from my grief until it hits in a strong and overwhelming manner. I find it ironic, as I have read so much on the process over the past year, yet failed to recognize it in myself when in the middle of it. Typical of me.
I have had the joy of young life with me, and on father's Day, our son Drew, Emily, and grandson Huntly (almost 3) and granddaughter Clara (6 months) came over for several hours, joining with his brother and their young one, and our daughter Barbara. We have some grand pictures of the two new granddaughters lying together, and we had a truly wonderful time. But after they left, I was again swept with the pain of not having Eileen with me to enjoy that wonder of the event. (Yes, I know she was there, but I still need her physical presence, as I am a very visual person, and I for one cannot see her spirit, but only know it in my heart.) I still have the joy of holding and watching Maria, who at 4 months does what babies that age do, and smiles a lot.
We celebrated Barbara's birthday this week, and with her brother and family here, we had a nice cook-out and fun evening. Barb has given so much to me and Eileen, spending much of her time here from her home close to NYC, and since Eileen's difficulties starting in January here all day, since the pandemic hit shortly after Eileen's funeral. Chicken bar-b-que, cake, silly hats – all fun, sitting on the deck with our beautiful view.
The coming of summer, with its typical summer thunderstorms and heat, is a blessing. Most of my flowers survived the late May frost, but I have one group of lilies which normally reach 8 feet and have gorgeous blooms that were hit very hard, and are only 2 feet tall. I am sure they will not bloom, where they should be five feet or more by this time. They will await another year and hopefully bloom gloriously next year. Also, all my very early lilies were hit very hard and have no bloom. But all is wonderful, and helps me greatly, even though I find myself thinking I have to show this or that to Eileen – and then a sigh, usually only deep inside.
I have spent several afternoons working on our bonsai, now that I have all of them (around 40). They only received a quick trimming before this, so I am taking my time to get them in shape. It is a little late, but they will grow well, but not as well as if I had had the time earlier in the year, but my brother's needs called.
I notice I still refer to "our", and probably will for some time to come, for in my mind there is still an "our". The reality of life today comes slowly.
I have yet to start the process of going through clothing and jewelry, and we will talk about that now that all our girls are here for the week. Part of the process of letting go and moving on.
Meditation
O Gentle One, I find myself back to crawling, leaning on Your Being for help and consolation. I ask only that I be able to answer Your call to help wherever I am needed, and to recognize that call when it comes. I will lean on Your help throughout my life, and especially this coming week where the reality of life is clear and presents itself in truth.