Birth, Death, Joy, Grief (17)
Jun 21, 2020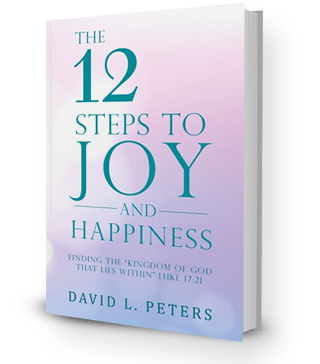 Birth, Death, Joy, Grief (17)
"Never be afraid to trust an unknown future
To a known God"
·      Corrie ten Bloom
My wife of 59 years (June 10, 2020) and best friend Eileen had been diagnosed with terminal cancer of the esophagus, in February 2019. Eileen died on February 22, 2020, the day following the birth of our latest granddaughter, Maria, and the funeral was March 4, 2020. This blog gives my thoughts, fears, prayers, and hopes during this challenging and difficult time looking at the space in my life.
He ain't heavy father, he's my brother (3)
         06/20/2020          I am writing this on Saturday night after returning home from my brother Tom's home in Ohio. As reported, he came home from a rehab on June 2, very discouraged and weak. But with much love he is responding well. My friend and I decided that we could come back here as long as he had someone to watch over him with his poor eyesight and hearing, until he strengthens himself and perhaps has some of his eyesight restored.
He has improved greatly, and even some of his vision has returned after the concussion. His eye doctor decided that it was worth the chance to remove the cataract from his one good eye, as the other eye has been blind from glaucoma for many years. The doctors could find no trace of glaucoma in his good eye, so they feel that the chances of good success is high.
It has been absolutely amazing to see the return of the humor and sharpness in his observations over the almost three weeks we were there. It is difficult to imagine such an improvement in a very short time, and no doubt it was the love and concern (and prodding) we and his children could provide that awoke his internal strength, which has always been very high, always willing to tackle projects that no one thought would every succeed.
But the greatest surprise was that this event was, in my feelings center, a great gift from God to me. It raised me out of my center of grief, causing me to think of another whose need was greater than mine, right now, without waiting. All my energy was centered on the needs of my brother, and this gift gave me the chance to move outside of the impact of the loss of Eileen. In fact, I now see that the gift of Eileen in my life, learning to love deeply and completely, gives me the ability to love my brother at a new level than ever I could have previously. Nothing will ever replace that love I have for Eileen, but just as one can love each of ones children with a deep and lasting love, never reducing when another is added, I learned the art of giving to another deeply and fully, this time using that love of my brother to bring him back to being as fully alive as he can, with more to come. It is one of the most powerful lessons of God: there is no bottom to the will of Love, and we can love more and more without diminishing any other loves.
I am in wonder at the gift of love and the miracles it can perform. These next two weeks will be difficult, with the internment of Eileen's ashes on July 3, and the process of sorting will start of all that she left, as all of our children will be present. We will return to Ohio in a month, as that is the time for Tom's eye surgery, and the one with him now must leave.
But several levels of joy remain, as our son Dan, Alesandra, and most important daughter Maria, born the day before Eileen's death, arrived late Saturday. I had not seen them since the funeral, what with the pandemic and all. Tomorrow will be 4 months since Eileen's death, but the 4 month-old Maria (4 months today) shows that life goes on, and we are just a part in that joyous stream we call life, arising, growing, aging, and moving on to the next level in our turn.
Meditation
My Loving Guide, I am astounded at the gifts You give. The chance to broaden my love to one I already love, and at the same time to help me understand and experience that grieving a love is best helped by a fresh opportunity to give love, the more intense the better. Love is never-ending, love can only increase and spread. Indeed, all that there is, is love, pure and simple. Only love heals, gentles, soothes, allows one to find peace.