And the Word Became Flesh (2)
Dec 30, 2018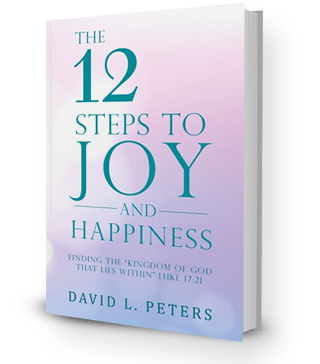 And the Word became Flesh
And took up Residence among us. (2)
John 1:14
In our discussion last time, we talked about how Jesus was fully human, having all the ordinary physical properties of every other human male. Jesus's humanity included all the hormone generating features we all have to deal with, and such things as aches and pains as well as bumps and bruises along the way. Jesus walked or rode everywhere he went, and he crisscrossed his immediate areas many times during the three years of teaching, assuredly gathering bumps, bruises, being exhausted, tiredness from the journey, etc.
But like all humans, Jesus had another side to his humanity: he had a soul. I believe that it was the nature of the connection with the soul of Jesus that a change from you and I is to be found. Our soul is indeed the seat of the Love of God that is fully one with God as Jesus said: "that all of them may be one, Father, just as you are in me and I am in you. May they also be one in us so that the world may believe that you have sent me." (John 17: 21). Jesus spoke clearly that we are to discover our oneness in Jesus, who is one with the Father/Mother by his very nature. This makes us also one with the Father, but we seldom are aware of that relationship. It seems we have a dismal record of discovering that oneness, if one looks at the history of war, bigotry, hatred all things that Jesus was/is not that have filled the past 2000 years.
Jesus knew his relationship with the Father/Mother (and God (Love) is a relationship of the Father, Son and Holy Spirit) from a very young age, when at age 12 he stayed behind in Jerusalem because, in his words: "Why were you looking for me? He asked, 'Did you not know that I had to be in my Father's house?'" (Luke 2:49). Unlike you and I, Jesus understood that he had the deep relationship in his soul that he had come out of: that circular fire of Love that we call God. he lived in that relationship until his death, when his human spirit pulled back from that oneness at the moment of separation that we termed death.
We all have the innate capability to be one with that fiery relationship we call the Trinity, but we have covered it with our ego and just are not able to find that truth. That is our basic mission in this creation: to uncover and realize our oneness in Truth, and invite the world to join us.
Next we will look at the nature of the Fire we call the Trinity in our creation.
Meditation
Spirit of Wisdom, You beckon me to open my heart and soul to Your font of emotions and insight, or wisdom. You have been enticing me for 80 years, and I rejoice that I have moved even the small distance I have. Things are so much simpler and pure than I saw 50 years ago, that I wonder who I was. But You saw me for who I am, part of the oneness of the Trinity, and continued to speak to me in ways I could understand at the time, calling, calling me forward and forward. I wove and ducked, but still I seem to have slowly moved forward somehow, never realizing the path that kept stretching out in new ways I would not imagine.  I am grateful for the patience given me, and offer myself to be you fountain as You see fit.