Living in Unconditional Love (98)
Jan 22, 2023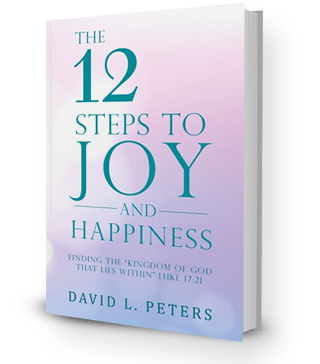 Living in Unconditional Love (98)
"Love flows from God to humans without effort:
As a bird glides through the air without moving its wings-
Thus, they go wherever they wish united in body and soul,
Yet separate in form."
–Mechtild of Magdeburg
My wife Eileen died from esophageal cancer in February 2020 one year after being diagnosed, 60 years to the day that we met on Long Island. Then my brother Tom became ill, and I spent a total of six weeks being with him in Ohio, but he died in October 2020. My sister-in-law Sue Mahoney died from Covid-19 in January 2021. On top of it all stood the pandemic, locking everyone down almost two years, and even though it is abating, I wear my mask anytime I am out among people, unlike many.
01/22/2023                             And just like that, my Christmas decorations are put away and everything is back in their usual place. Tim and my grandson Max came out this afternoon (Saturday) and put everything away, the couch back, and all is clean with the tree wrapped up and stored in the garage until next December. The only thing up is the wreath on the front door, which I will leave up until spring.
My doctor pronounced me clear of the pneumonia and I am left with just being tired. My body is demanding much more rest than normal; the other night I went to bed at 11 and awoke at 10:30 the next day. Oh yes, I was up a couple of times during the night, but that is normal. I had looked at the clock at around 8 AM and decided to turn over for a bit, then it was 10:30! The longest sleep (rest) in many years.
We had two days of steady but light rain, then last night it finally turned cold, and we had enough snow that everything was white this morning and stayed white all day. Very pretty.
I find myself slightly depressed now that all the Christmas things are gone, but that is normal. I enjoy the spirit of Christmas to start the new year off right, and when that is gone, I feel the loss.
This time of the year is the time for a long pause and to examine where I am in life. I know that I have slowed down quite a bit this past year. I stopped the physical therapy for over a week, but I will attempt to restart it next week. That exercise gives me energy that I find difficult to do on my own even though I know I should.
I went to the company Christmas party last Saturday, and it was good. Our favorite restaurant (P.S. Restaurant) now located in downtown Binghamton closed the restaurant for our party. 24 came, and it was fun, but since I was not feeling at my best I left right after the meal. We brought in a trivia expert and DJ who led the time for fun and games, followed with dancing. I was told afterwards that everyone had a great time. We all agreed that having the party after Christmas permitted a better time, as we could have the entire restaurant to ourselves, and no one felt rushed by the season.
It is times like this that I feel the loss of Eileen the strongest. This was the first Company party since Eileen died (we both attended the cocktail hour at the last one in 2019, even though Eileen was not feeling well and we left before dinner) due to the Pandemic and I was conscious of being alone all evening, and I had no one to talk it over on the way home, like we always did in the past. My partner's wife did not come, as his loss was too fresh (two months) in her mind to attend a party.
Meditation
Gentle One, I move into this next year of life feeling a sense of wonder at all the blessings my life has seen. I am approaching 89 years on this earth, and the love and joy and happiness I have experienced has been amazing. This time of year always is a bit of a downer and this year is no different as we put the joy of Christmas away for the year, but just the wonder of being here after almost 89 years surprises me every day. My gratitude knows no bounds at this juncture of life.