Living in Unconditional Love (60)
May 01, 2022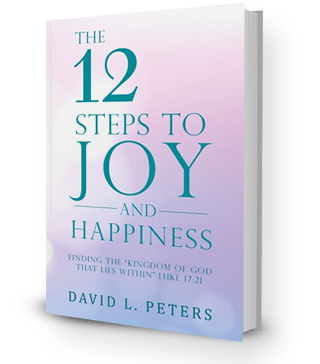 Living in Uncondition
al Love (60)
"Love flows from God to humans without effort:
As a bird glides through the air without moving its wings-
Thus, they go wherever they wish united in body and soul,
Yet separate in form."
–Mechtild of Magdeburg
My wife Eileen died from esophageal cancer in February 2020 one year after being diagnosed, 60 years to the day that we met on Long Island. Then my brother Tom became ill, and I spent a total of six weeks being with him in Ohio, but he died in October 2020. My sister-in-law Sue Mahoney died from Covid-19 in January 2021. On top of it all stood the pandemic, locking everyone down almost two years, and even though it is abating, I wear my mask anytime I am out, unlike many. 
05/01/2022 This is Eileen's Birthday, and I remembered it fondly for the joy and happiness that she brought to me for 60 years. The world seems a mess, but I was gifted with a couple of readings this past Wednesday that will comprise most of this journal entry. 
From the journal of Ann Frank: 
In spite of everything, I still believe 
that people are really good at heart. 
I simply can't build up my hopes on a foundation  
consisting of confusion, misery, and death. 
I see the world gradually being turned into a wilderness, 
I hear the ever-approaching thunder, which will destroy us, too, 
I can feel the suffering of millions, and yet, 
if I look up into the heavens, 
I think that it will all come right, 
that this cruelty will end, 
and peace and tranquility will return again. 
In the meantime, I must uphold my ideals,  
for perhaps the time will come 
when I shall be able to carry them out. 
She has indeed carried them out, to a far greater degree than she could have imagined. A few minutes later I was given this poem by Mary Oliver, entitled The Summer Day", found in the book Devotions: The Selected Poems of Mary Oliver. I will only copy a portion of the poem: 
I don't know exactly what a prayer is. 
I do know how to pay attention, how to fall down 
into the grass, how to kneel down in the grass, 
how to be idle and blessed, how to stroll through the fields, 
which is what I have been doing all day. 
Tell me, what else should I have done? 
Doesn't everything die at last, and too soon? 
Tell me, what is it your plan to do 
with your wild and precious life? 
I must ponder that question deeply: What else is it my plan to do with my wild and wonderous life? 
Yes, wild and wonderous. How mystifying to have lived 88 wonderous years, 60 of them with the breathtaking wonder of God's gift to me, Eileen.  
Meditation
Gentle One, You have brought me to this unimageable point in my life. I have been left without a partner, but on this special day when she first graced our world, I can imagine her watching over me in love and concern. I feel her presence constantly and know that she is encouraging me to live my life in a truly wild and wonderous way.