Birth, Death, Joy, Grief (52)
Feb 21, 2021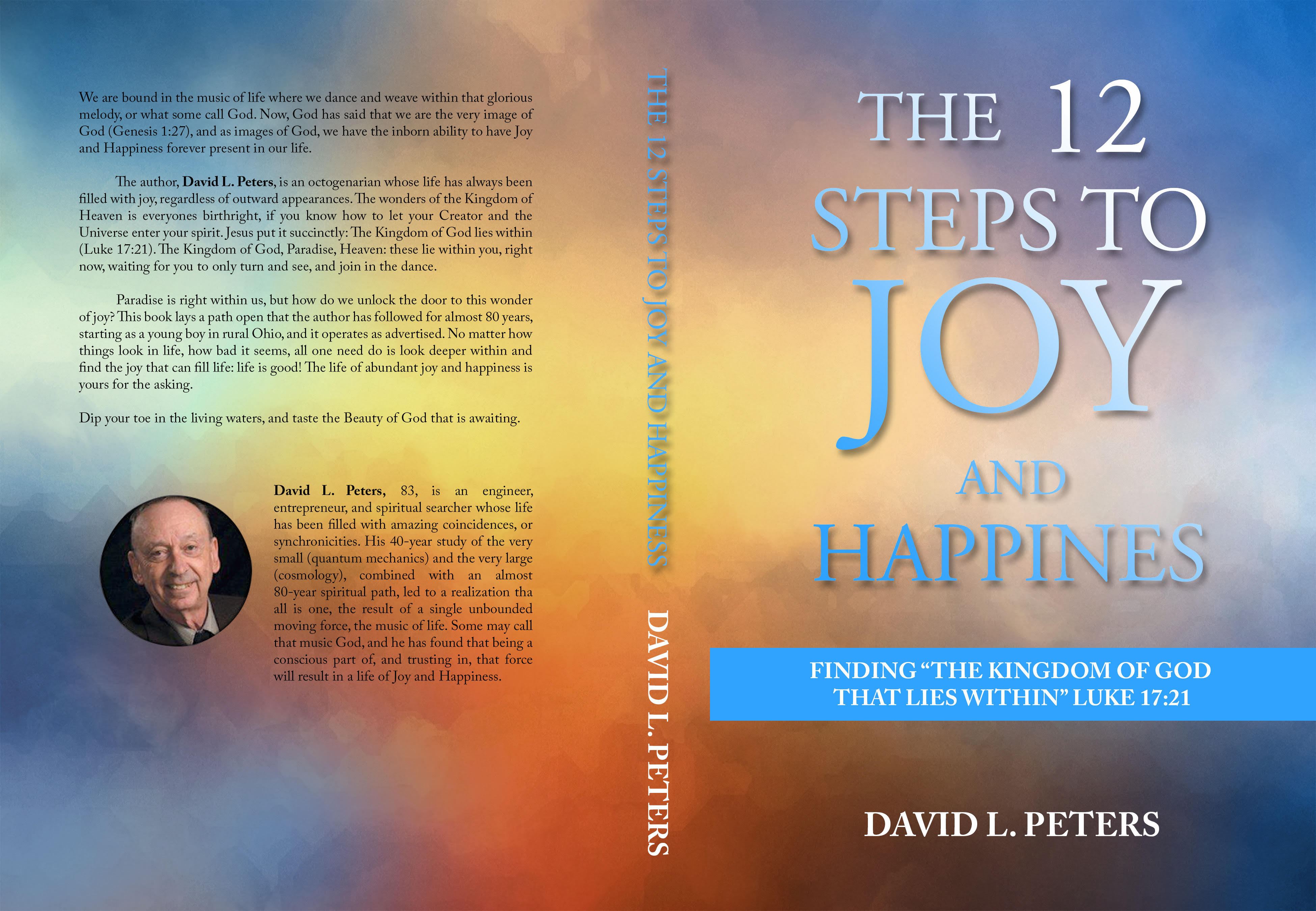 Birth, Death, Joy, Grief (52)
"Never be afraid to trust an unknown future
To a known God"
My wife of almost 59 years (59 years on June 10, 2020) and best friend Eileen had been diagnosed with terminal cancer of the esophagus, in February 2019. Eileen died on February 22, 2020, the day following the birth of our latest granddaughter, Maria; 60 years to the day after we met; the funeral was March 4, 2020, and the burial was July 3, 2020. Then my brother Tom began having serious health problems, and I spent two three-week sessions with him this summer. But Tom passed in October 2020; and my sister-in-law Sue passed from COVID-19 in late January 2021. Combined with the COVID pandemic this has created a very challenging year. This blog gives my thoughts, fears, prayers, and hopes during this challenging and difficult time looking at the spaces in my life.  
Before I start my journal entry, I want to ask you that if you know of any friend or neighbor, usually elderly, who is eligible for the COVID vaccine but has been frustrated trying to register for the vaccine, to help them. The entry in New York is: https://am-i-eligible.covid19vaccine.health.ny.gov/. Anyone can register another person, as it only requires the name, date of birth and address of the person seeking the vaccine. Other states may differ. 
2/21/2021 It has been one year on this journey, mostly talking about grief, loss and coping. But today (Sunday) is a momentous day; my Granddaughter Maria (Dan and Alisandra) is one-year old! It is also the 93rd anniversary of my parents' wedding. I will talk about Eileen's death next week, but today I want to spend time sharing the joy of young grandchildren. Our son Drew and Emily have two; Huntley, who is three and a half, and Clara who was one on November 29th. This pandemic has prevented much in-person interaction, even though Dan, Alisandra, and of course Maria were here for several months following Eileen's funeral. (Now they are summering it in Lima, Peru, Alisandra's home country. They are concerned when they will be able to return here since Covid-19 is rampant there, and vaccines are just arriving. There is a mandatory stay-at-home order from 6 PM to 8 AM, I believe) 
Technology has been great, especially facetime which allows for personal interaction. When I see them, we can wave now and smile and laugh, a great lifter of spirits. Plus, I have even more to look forward to, as Dan and Alisandra have announced that another baby is coming in July. It seems like I have two groups of grandchildren: the older group, whose youngest will be 17 on St. Patrick's Day, and then this younger group. All delightful and full of love and joy. 
Right now, the house is not "kid-proof", much putting away will have to occur when the little ones are able to come over. Mostly, it is the models I have been building. They will be put in a bedroom with a closed door. Of course, when Dan and Alisandra come, they will be staying here, so more extreme measures will be taken to keep temptation at bay (basement?). 
On Thursday eve I received two videos from the two families, and they were rich in amusement, joy, and just plain fun. First Drew sent a video of Huntley dancing to music from something on the floor that you push to play a song, and Clara sitting on the floor next to it. Huntley would dance along, then Clara would punch it and the song would change. So Huntley would get down and bring it back to his music, and start dancing again. The Clara would bang it again, and the song would change, then Huntley would repeat. This went on for some time, and to my amazement Huntley did not get angry; just got down and changed it back, laughing the whole time. 
Then Dan sent a video of Maria sitting looking at the bright chrome garbage can. The garbage can is a no-no, and she knew it. She sat there staring at the can for a while, then pulled herself up to crawl to it. Dan said "no". She looked at him with one of her dazzling smiles and sat back down. Then she started to lean way forward, and Dan said "no" again, so she looked at Dan again then she sat back. Then she leaned forward a little less than last time and Dan said "no" again. This was repeated several times, leaning a little less each time. Then she just starred at it, and again Dan said "no". At that point she turned and crawled off into the kitchen to her Mom. Dad was no fun. 
I laughed at these antics of the little ones.  
One year ago, I sat in a chair next to our bed, holding Eileen's hand. She was comfortable, dozing most of the time with eyes closed. When Dan called announcing the birth of Maria, and holding her on facetime, I woke Eileen up so she could see. Eileen smiled a little then closed her eyes again. This was the last time any on us saw her with her eyes open. I believe she was waiting for the birth so she could see the baby. 
Shortly after that phone call I received another call from my friend that had sponsored my application into the simulation hall of fame in Orlando, telling me that they had voted me in, one of four for the year, the highest honor that can be given in my industry of simulation. That seemed surreal, nice but of no importance to what was occurring in life: Birth, the start of life; Death, the end of life; life in full circle. I was looking at the face of my beloved of 60 years, entering that final phase of life. Grief and joy intermixed, a strange and beautiful mix. 
The next day she would gently breath her last and complete the mystery of her physical life. 
Meditation 
Gentle One, You hold me, cradle me, at this point of memory. The truth of life is clear, from one side the world stretching out in front seems endless, but from the other end it went by in a flash, day by day. The joy of a new life, the fun of watching them grow, and the ongoing joy of life unfolding into eternity is what makes each day a miracle. Generation after generation, life unfolds in joy and sorrow.