Birth, Death, Joy, Grief (35)
Oct 25, 2020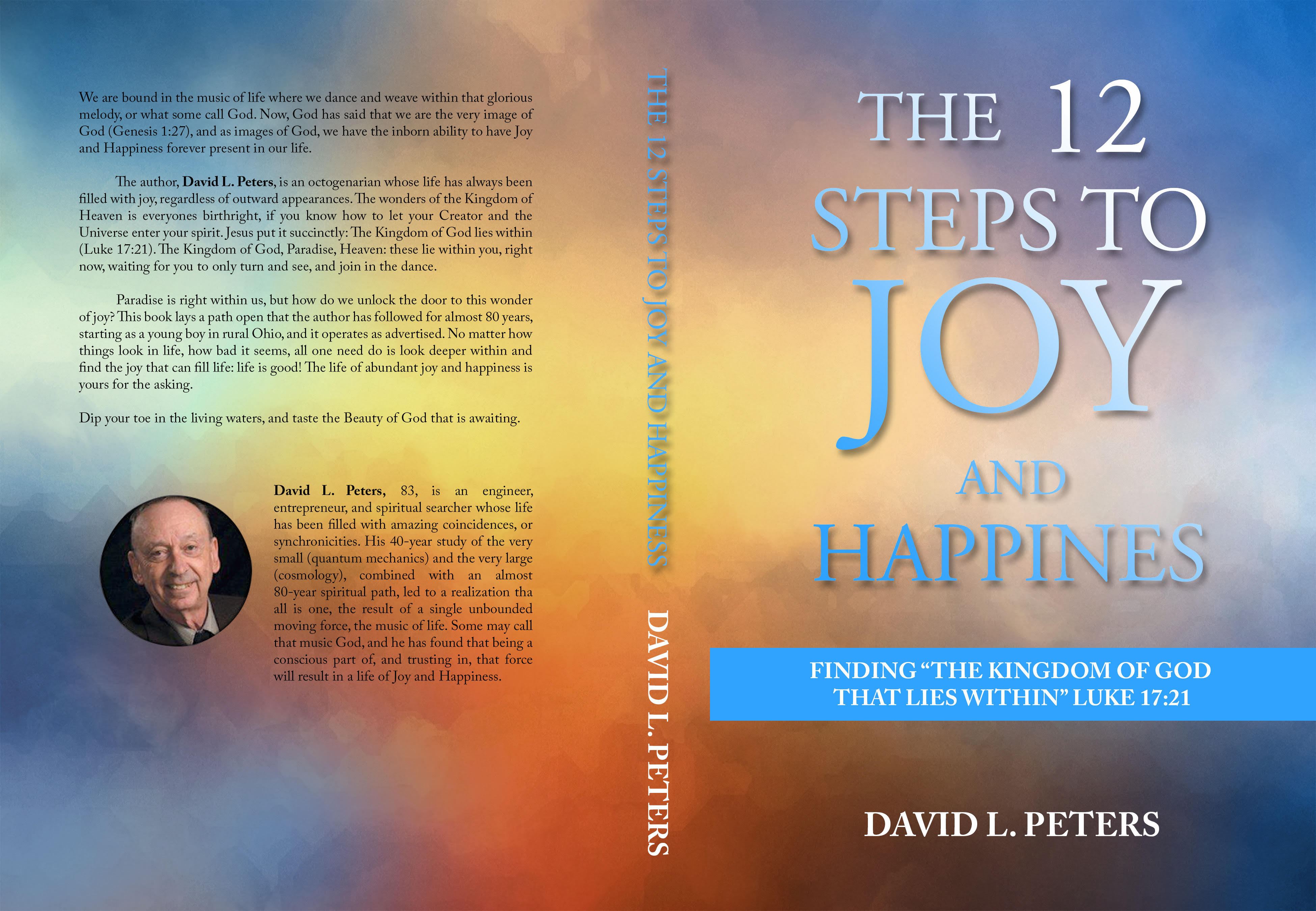 Birth, Death, Joy, Grief (35)
"Never be afraid to trust an unknown future
To a known God"
My wife of almost 59 years (59 years on June 10, 2020) and best friend Eileen had been diagnosed with terminal cancer of the esophagus, in February 2019. Eileen died on February 22, 2020, the day following the birth of our latest granddaughter, Maria; 60 years to the day after we met; the funeral was March 4, 2020, and the burial was July 3, 2020. This blog gives my thoughts, fears, prayers, and hopes during this challenging and difficult time looking at the space in my life. 
10/25/2020 This week will be a week remembering my brother Tom who died a week ago. (Yes, I use the word "died" rather than passing, as it helps bring my thoughts firmly to the reality of the physical absence of their personality.) 
Tom was someone who could be called larger than life. I consider him a living saint, for his deep love of God was evident in everything he did. He poured himself into life. He had hoped to become a missionary priest, but his health prevented him from completing that path. God had other plans for him. I remember that he was two years from ordination, and the bishop called him into his office to tell him that they did not think he could stand the rigors of the priesthood. How wrong they were, but they were correct as God had something else in mind. 
I was home for the summer break in college when Tom was told. He came home, and did not say a word, but made some phone calls and told us that he was starting as a social worker for Catholic Charities in Lorain, Ohio. They assigned him to the Spanish speaking community, and so Tom learned Spanish. Then unlike most, as Tom understood people, and if he was to truly help people, he would have to know the people. So, he walked the streets, took an apartment not far from the community center (at that time, late 1950's, it was the largest Spanish speaking community outside NYC), stopped in and talked with shop owners, barkeeps, and all who had contact with the community, getting to be friends with all, and someone who they could call if things were difficult. One night Tom received a call around midnight from a bar owner that a group of boys, who ran a theft ring, were talking about to killing a cop who had discovered their methods. Tom went there, walked into the room (they all knew who he was) and said "I understand you are planning to kill a cop. And if I know, everybody will find out. Let's talk." by dawn they had decided to stop all stealing except for peanuts from the barkeep, as he expected them to take them. That was one of the early groups that Tom formed, each led by someone who could command respect, who turned many hundreds of youths, mostly boys but some girl groups, into productive citizens.  
But the story doesn't stop there. A few years later, Tom met Mary and they decided to get married. In the meantime, Tom had become active in the Spanish movement named Cursillo, a strong and intense movement to bring the work of the Christ into the working world. He had made the Spanish version, then helped translate it into English. The wedding was held in the largest Catholic church in town. The church was jammed, mostly with the Spanish community, including several bands with joyful noise. His best friend was Best Man, and 5 or 6 of the boys from that group I talked about earlier was the rest of the male part of the wedding party. The reception was held in a skating rink, with an open house arrangement. They counted over 500 there. Music, dancing, laughter, and lots of milling joyful people.  
That is how to get the community together to help with problems. Tom did not just do a job; he constructed a community that worked to bring harmony into troubled lives. Yes, life was difficult, but the Love of God that Tom translated into the formation of a loving community helped ease the burden. 
Tom formed many groups of troubled youths, and then was asked by the state of Ohio to see what he could do with youths coming out of detention homes, with violent family situations that would just throw them into a life of crime if they went home. Tom left Catholic Charities and formed his own organization with the help of the Cleveland Foundation, and started forming half-way houses led by strong individuals. The halfway house brought the troubled young out of situations where they had no chance of a good life into a new situation where new possibilities were present. 
He eventually had over a dozen houses of 10-15 youths each, a New York City Deli and restaurant, a New York hot dog cart, a gift shop where unusual, mostly religious, gifts could be found, many hand-made in convents and other places by artists. One of the primary purposes of the stores was to provide jobs and training to the young people he had in the homes. They were paid of course, providing them with pocket money. And so much more. He wrote a weekly column for the local paper, and he had a syndicated column in Catholic papers about the weekly liturgy (he had a masters in scripture from Notre Dame, obtained when he was in the seminary, and a masters in social work, from Boston College.) He wrote several books, slanted for those on deep trouble and they were published and sent to thousands of jails throughout the country. 
The organization purchased an old run-down 200-acre farm. The young people came from the inner-city areas where they had never seen nature, until they would go out to the farm for a week or more. Most were frightened of nature and silence, but they soon grew to love it. Tom would take a select few to the Trappist monastery in Kentucky where Thomas Merton had been. That brought a wonderment beyond anything possible, where they could see the gentle working of God in a quiet atmosphere that they could not otherwise imagine existing. 
And he was funny. Outrageously funny.  Laughter was one of his key methods of relaxing people, and his outrageous sense of humor was everywhere. He was able to talk gibberish with a Russian accent, so well that a Russian friend of our family told our father that Tom's Russian was outstanding, but in a dialect he did not understand. His favorite thing was to do something so outrageous to embarrass everyone, but he himself was never embarrassed. Too many stories to relate here. 
But most of all, Tom was in love with God. Usually went to daily Mass, said the Breviary (those prayers required of all priests which take close to an hour a day) daily from age 20 or so until he died, went on retreats and spent time recharging for his work being immersed into the love of God. 
Memories, memories. The gifts of God to keep someone present and alive. 
Meditation 
Loving One, You hold me gently in Your Being. I am saddened by the losses but encouraged by the continuing awareness of Joy and Love that fills my space. Life is still rich and fulfilling, and the quietness that imbues this household is filled with memories that You bring forth. Your Love is filling this home, and all is right at this moment. I place myself in Your breath, knowing that all is well.